How it all Started
Many years ago, my family and I were asked to run a 5k race to support a cause that was important to them.  That 5k race was enough to hook my kids on running! We then began our search for a youth running program, but we were surprised that there was nothing available for kids in elementary or middle school in Forsyth or any of the surrounding counties.  It was out of a desire to train my own kids and to spread the sport of running to the youth in the community, that Gotta Run Kids was born.  We started with a group at First Redeemer Church (aptly named Redeemer Runners) of about 40 kids - which was way more than we had anticipated - and today, over a decade later, our group size has doubled and we have added to our programs.
It is an absolute honor to be a part of training the kids that come into our program.  We are continually blessed by the
personal stories of success
and are also extremely proud to see the huge gains each child makes from the beginning to the end of the session.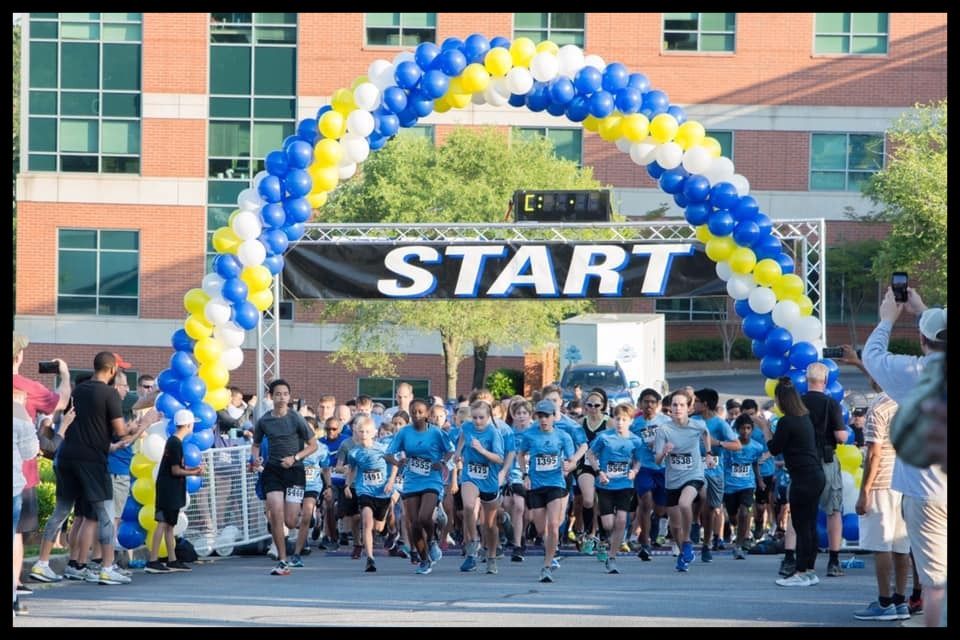 Meet the Coach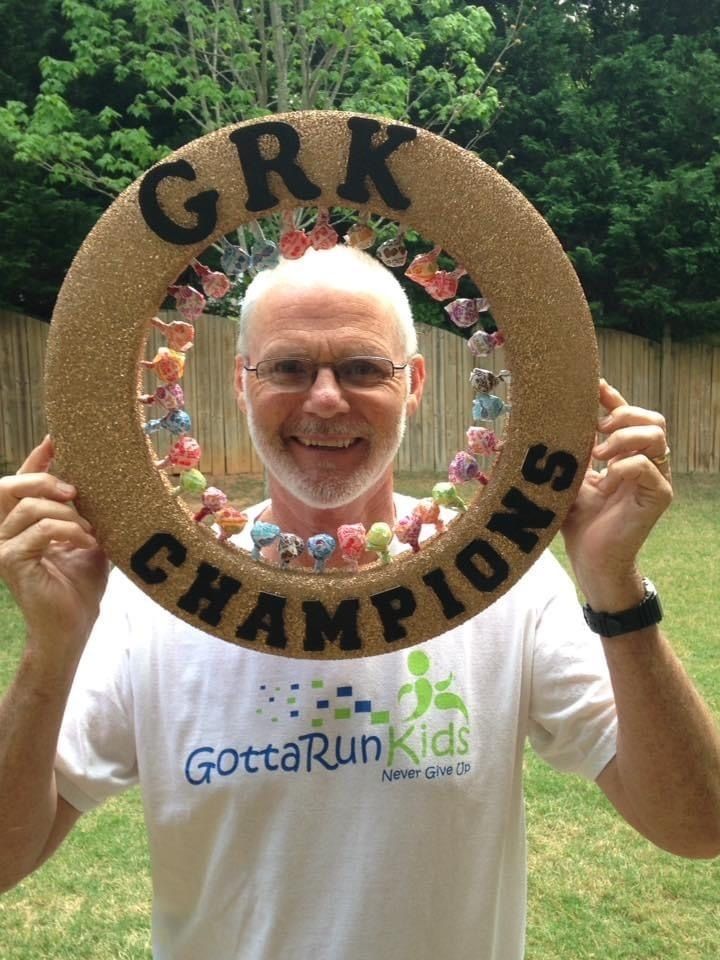 Coach Greg Patterson was born and raised in South Africa and immigrated to the U.S. in December 1999. He has been married for 26 years and he has lived together with his wife and their 4 children in Cumming for the past 17 years. He is a certified soccer and running coach, as well as a Certified Sports Administrator. He has coached his own children, who are all successful runners. His oldest son, Matt, ran on the South Forsyth Varsity team all four years and was team captain in his Junior and Senior years. He went on to compete at Georgia college. His middle son, Josh, ran on the varsity team all four years and was also Captain on the South Forsyth XC team. Coach Greg's twins, Mikey and Caroline, are both college Sophomores and they also compete at the college level. Mikey runs at Mercer University, and Caroline runs at UNG. Coach Greg's passion may have begun with coaching his own children, but today he continues his love for the sport through coaching the kids at GRK.
​
Coach Greg has a passion for the sport of running and he has run many marathons including the Comrades 56 mile Marathon. He is currently involved in coaching children in both group and private settings. Among his achievements are several Forsyth County titles; 1600m and 800m championship win in 2013 (boys), 2014 (girls), 2015 (girls), 2017 (girls). In 2020, the boys' cross country team won the  State Championship and the girls were the Runners-up. Most recently, in Fall 2021, the boys and girls teams both won the coveted State Championship titles. Several of his athletes have progressed to the Sectional and State level in their early high school running careers. In 2020, we had several Great Strides alumni on the podium at the GHSA State XC meet - with one of our own athletes winning the State Championship title!

While Coach Greg still enjoys competing in local races, his focus has shifted to ensuring the success of the children he coaches. He feels no greater sense of accomplishment than when he sees the children he coaches achieving their potential and the confidence that they gain from reaching their goals!
Gotta Run Kids and Great Strides have been a life changing experience for both of my kids. My son participated in Great Strides and Gotta Run Kids from 6th - 8th Grade.  From his first time meeting Coach Patterson he has said that Coach was his favorite adult. Coach has a way of bringing out the very best in the kids - he encourages hard work, team work, friendship and leadership.  My son's passion for running started to blossom on that very first day of Gotta Run Kids and now he is running on his High School cross country team and hoping to continue his passion through college.  I credit Coach Patterson for instilling in him the self confidence that he so desperately needed as a young adult to drive his passion for running. My daughter participated in all kinds of sports and she finally joined Gotta Run Kids for the winter session her 8th Grade year - I am not kidding but after that first session she gave up all other sports and decided to pursue cross country running and she has been running on her High School cross country team ever since. She recently had to write an essay on her college applications about a community leader who impacted her - she wrote about Coach Patterson. I highly recommend both Gotta Run Kids and Great Strides - it has been an experience our whole family will never ever forget.
- Heather L.
Signing up with Gotta Run Kids when our son was nine is among one of the best decisions we have made. Every experience from Gotta Run Kids group lessons to private lessons with Coach Patterson to Great Strides Cross Country team has been nothing less than fantastic. Coach Greg Patterson's coaching skill, dedication, and ability to draw the most out of his runners is unmatched. He is extremely knowledgeable about the sport of running, a positive and inspiring motivator of the children who run under him, and an incredible person. Yet with all these attributes, he is a humble godly man focused on sportsmanship and teamwork. His methods and personal example propel these kids to achieve their goals and reach their potential while building their inner strength and confidence. Coach Patterson really cares for his runners. He has his eye on every kid running with him and is looking out for their personal needs.  Our son has grown both emotionally and physically under Coach Patterson's leadership. Coach Greg Patterson is one of those people God puts in your life to bless you and we have been richly blessed.
- Robert and Jan S
Alisha was a reluctant runner.  When she first joined GRK less than a year ago, she felt she was in the slowest running group.  Everybody seemed so much faster than her!  But Coach Greg made running fun and encouraged her to keep going.  She didn't think she could run a 5K, but shocked herself when she finished her first 5K as one of the top 10 GRK girls! Now, as part of the Great Strides team, she has found an extra gear in her she didn't know she had, and she thrives on the competition.  Coach Greg sets high expectations for everyone — he wants the best out of all his runners, and he gets it.  Alisha wants to run faster, finish higher, and score for the team.  Yet, there is a great fun atmosphere on the team.  Everyone cheers and roots for every runner.  Each week, Coach Greg showcases the accomplishments of one of the runners, so that everyone feels a cherished part of the team.  Alisha has made good friends, and running buddies, on the team.  We only wish we had started sooner with the program and could continue with the program longer into high school.  We highly recommend Coach Greg and the GRK/GS Team.
- Leena S